STUDENT PROJECT • FALL 2018
qualitative design research • design synthesis • data modeling techniques
PARTNER: LAURA SEPULVEDA
Focus: n
ew member onboarding.
Learn how new members feel about and become familiarized with the products and services offered by Castle Hill Fitness.
GOALS
To build empathy to better feel what it's like to be a new member at Castle Hill Fitness.

To observe current processes used to onboard new Castle Hill Fitness members.

To identify how members and employees feel about new member onboarding and how this relates to their overall gym experience at Castle Hill Fitness.
A TALE OF TWO MEMBERS
Jody and Renata were both new members at Castle Hill Fitness who had very different experiences.
was looking to get back in shape after a recent bike accident. She'd heard good things about Castle Hill Fitness and was planning to become a member. She called and signed up for a tour and free 3-day trial.
She enjoyed the tour and left excited to start her 3-day-trial. But she was having trouble signing up for a class on the app. When she called the front desk, she felt like the person helping her was annoyed because she told her, "You know, you can do this on the app." Soon they found that the problem was that Castle Hill Fitness hadn't activated her free trial. Once that was sorted, Renata signed up for her trial and her first class.
On the first day of her trial she went to an all-levels Pilates class recommended by a friend. But that day there was a substitute instructor and the class was completely full of experienced Pilates students and Renata fumbled her way though the class doing the best she could.
The next day, she "woke up wrecked; I was so sore I couldn't even move." She didn't use the rest of her free trial. And she never heard back from Castle Hill Fitness.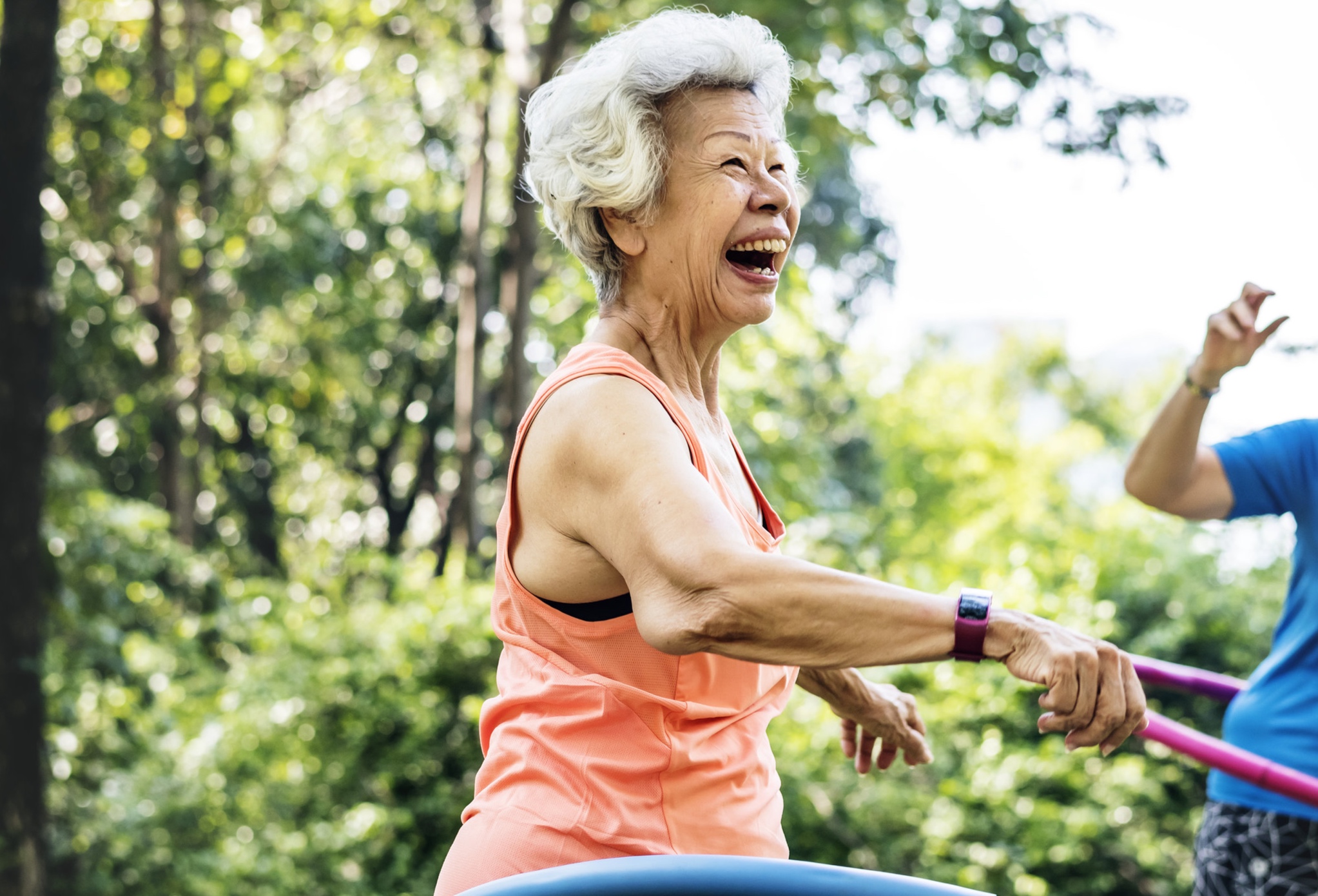 joined Castle Hill Fitness in her late 60s and had only taken one class before she got sick with a respiratory illness. It left her so weak that she couldn't get up off the floor on her own. She was going to cancel, but Castle Hill staff stepped in.
Her trainer told us her story. When she tried to cancel, the front desk employee told her, "You can't cancel! This is when you need us the most! We can't heal you but we can make you stronger." Jody signed up for personal training twice a week for 30 minutes. Her trainer created a plan "targeted towards her being able to function better, to get up and down and move around." The trainer's most victorious moment came when Jody sat down on a Bosu ball to put on her shoes and stood up without using her hands.
Without a standardized onboarding process, the experience for new members can look like this.
INSIGHTS
Friends are a key motivator to working out because they are a safety net of trust and emotional support.
Castle Hill Fitness should encourage more gym visits with friends (accountabilibuddies).
We created that insight based on some of the stories we heard in our research:
The issue of onboarding (what is it? how long does it take?) is a result of a lack of leadership and a product of staff turnover.
Castle Hill Fitness should define what it means, create a process and train the sales team to get to that goal.
We created that insight based on some of the stories we heard in our research:
Some employees' work flows have made them into silos and they have to work extra hard to achieve transparency.
Castle Hill Fitness should find a way to build this into the infrastructure.
We created that insight after diagramming stories we heard from employees:
PROBLEM STATEMENT
Onboarding at Castle Hill Fitness has no set goal. Members must do the work to create meaningful connections on their own.
DESIGN CRITERIA
The new member onboarding process at Castle Hill Fitness should:
be clearly defined in order to lead members to make meaningful connections. Onboarding means different things to different people at Castle Hill Fitness. We need to create a clear goal for onboarding that everyone can work towards, rather than employees working towards their own version of onboarding individually.

create a standardized experience for members and reduce inefficiencies for employees. Without a clear, actionable, and documented process, employees must react to things on a case by case basis. By reducing inefficiencies employees can focus on providing personalized attention and tailored services for members.

provide cross-training across departments and locations for employees. Due to silo'ed workflows and responsibilities employees don't fully understand the whole new member experience. Cross training employees will increase transparency and understanding of the responsibilities and services across departments and locations and reduce turnover.